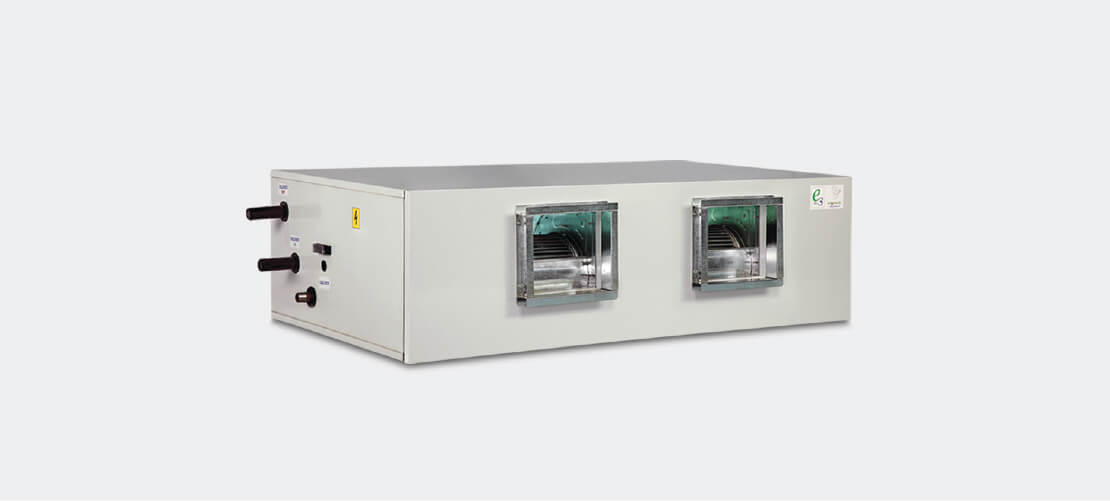 Ceiling Suspended Ductable Unit (Direct Driven)
Catalogue
View our financial prospectus catalogue.
Brochures
View our financial prospectus brochure.
Features And Benefits
Low height & compact design: Ceiling suspended units are of low height, so they occupy less space above the false ceiling, thereby providing more shelf space.
Quiet operation: The units are fitted with low noise, imported DIDW forward curved centrifugal fans
Variable speed saves energy: The units are fitted with 3 speed drive. One can adjust fan speed as per cooling load condition, thereby, saving energy & enhancing personal comfort.
Close cell insulation thermal lining prevents sweating ensuring the safety of false ceiling.
Computer selected, high efficiency cooling coils ensures effective heat transfer for years.
Powder coated GI construction virtually makes the unit highly durable and sturdy
Controller unit with On/Off Switch & Fan speed selector.