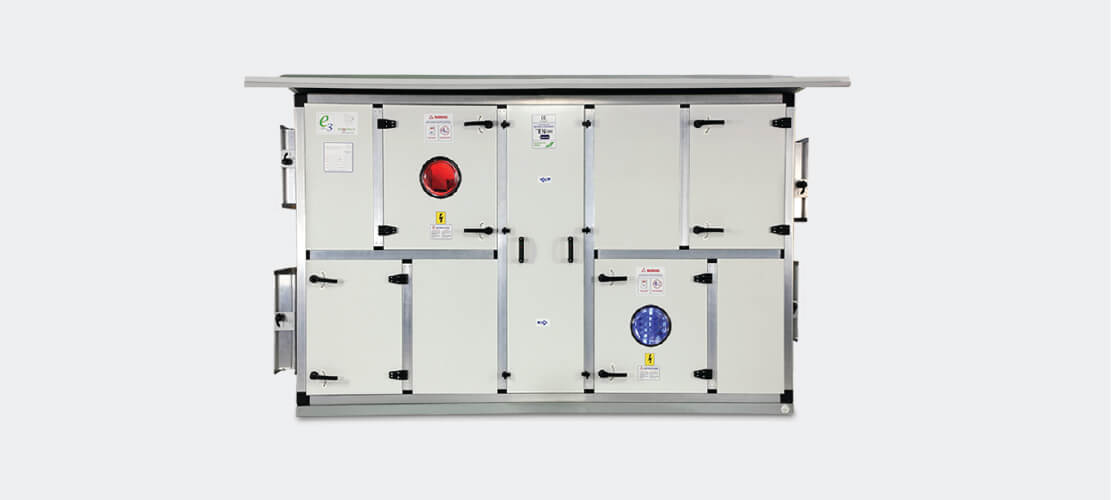 Heat Recovery Unit (With Heat Wheel)
Catalogue
View our financial prospectus catalogue.
Brochures
View our financial prospectus brochure.
Features And Benefits
Provide a complete solution for IAQ and Energy Saving in a single unit
Option to add modules for cooling, heating, high efficiency filtration etc
Commonly known as Total Energy Wheel (Recovery of sensible as well as latent)
Purge sector option to minimize cross contamination
Reduce the load on the central HVAC system
Vertical or horizontal positioning and can handle both vertical and horizonal split of flows
Typical temperature efficiencies are up to 90%
advantages of the product:

Higher temperature efficiency
Possibility to transfer moisture
Smaller in size
Less risk of freezing
Units are designed to meet the needs of certain aseptic applications such as: Hospitals, pharmaceutical & food industry, laboratories, clean rooms and others.