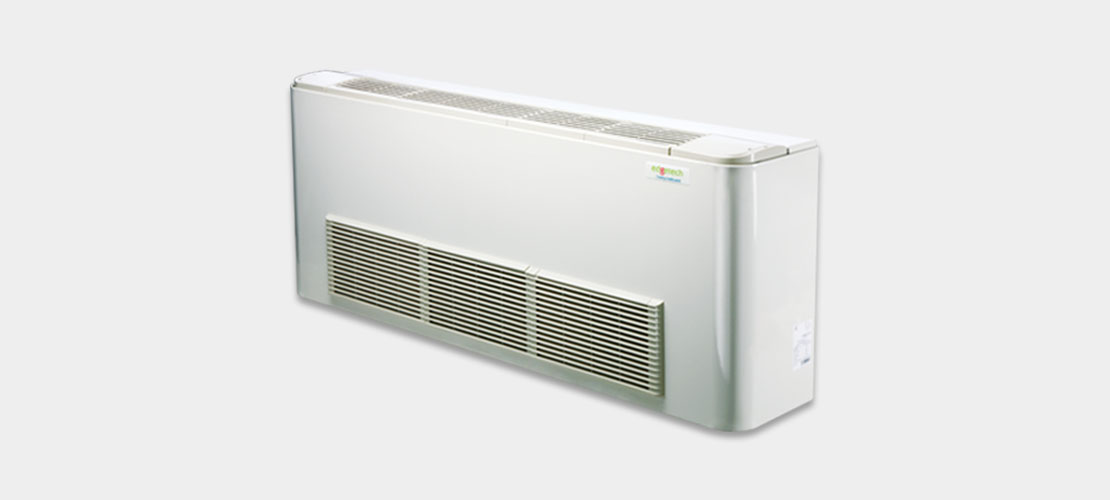 Catalogue
View our financial prospectus catalogue.
Brochures
View our financial prospectus brochure.
Technical Specification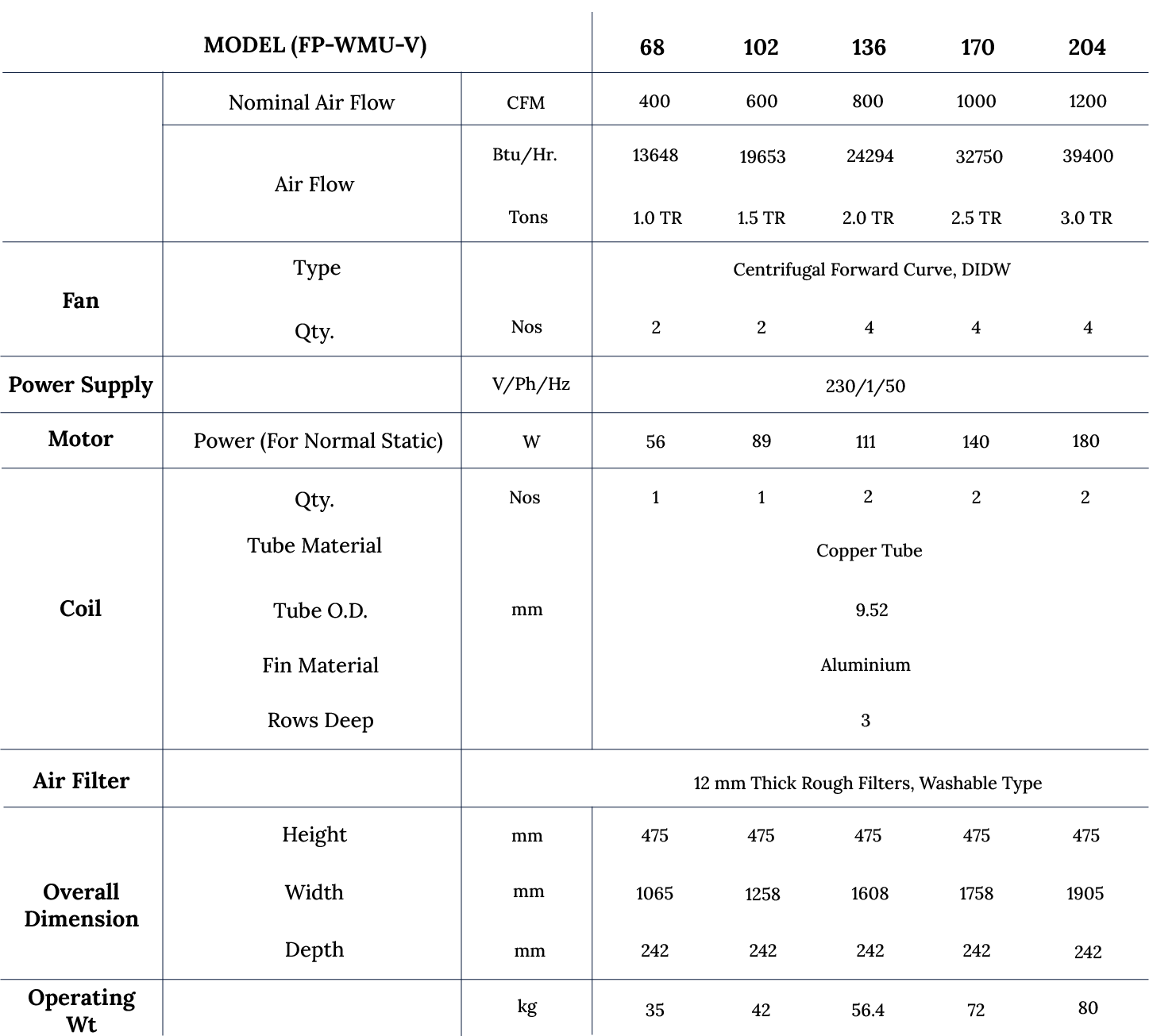 Nominal cooling capacities are based on 80°F (DB) & 67°F (WB) air entering temperature, 452F & 542F water inlet/outlet temperatures.
Common Unit for Exposed Vertical or Ceiling Suspended Application.
Universal type fan coil units required to fulfil the vertical and horizontal installation requirement.
It is suitable for exposed installation.
Made of large thick GI steel sheet with holes provided for fixing on to the wall / ceilings and lined with thermo-acoustic internal insulation.
Thick gleel sheet-built cabinet that is resistant to the rust and corrosion. The cabinet is lined with thermo-acoustic insulation with holes provided to hang the unit.
Air delivery grill made of ABS can be rotated in 1800 for air flow reversal.
Highly efficient copper coils with aluminium fins are provided with anti-torsion sygtem, hand air vent valves and hand water drain valves.
Coils are tested at 21 Kg/cm2 under water. I Direct drive DIDW forward curved fan assembly is statically and dynamically balanced for silent operation.
3 stepped permanent split capacitor type motor comes with built in thermal over heating protection having permanently lubricating bushes
Easily removable and serviceable air filter is made of a metal frame.
Drain pan with Ø 21mm pipe is covered with heat insulation.