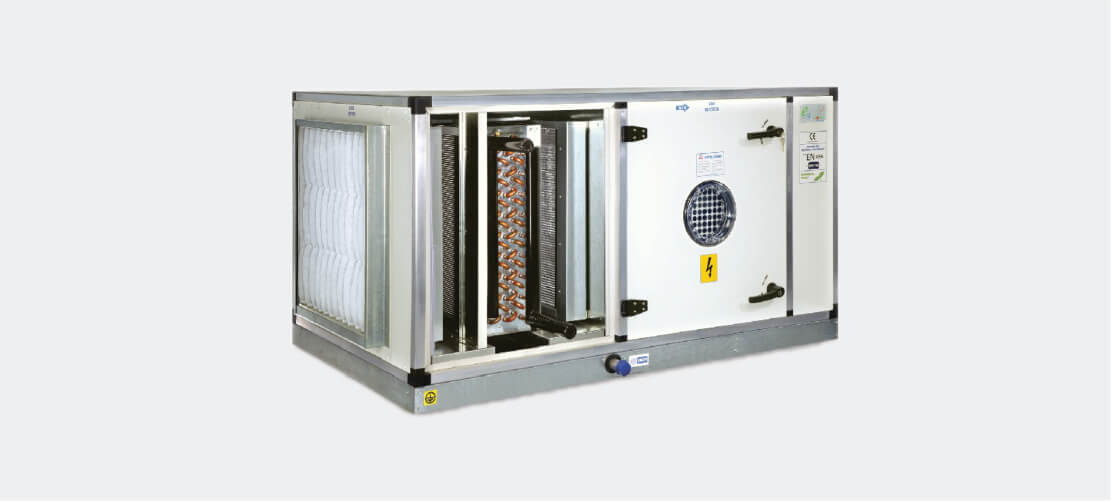 Heat Recovery Unit (With Heat Pipe)
HEAT EXCHANGER is one of the modules in the air handling unit, the main function is to recover energy. It is designed to transfer thermal energy (sensible or total) from one air stream to another. Heat transfer surfaces are in form of plates, tubes or wheel. It is positioned within the supply and exhaust air streams of an air handling system.
Catalogue
View our financial prospectus catalogue.
Brochures
View our financial prospectus brochure.
Features And Benefits
Units are designed in accordance with high technical standards to provide the best solutions for cooling, heating
Units are manufactured with a variety of standard components, in different panel configurations to suit each application. Different arrangements and position of the sections are possible depending on the constraints and requirements of the site.
Units are also equipped with thermal bridge concept between the panels and the frames.
The unit provides a complete solution for IAQ and Energy Saving in a single unit
Option to add modules for cooling, heating, high efficiency filtration etc. is available
This product is intended for applications where two air streams are side by side in a horizontal plane or one air stream is right above the other with minimal distance between the air streams.
This unit is a suitable choice in applications where cross contamination of the supply air by the exhaust air is not permissible such as labs, hospitals, and other health care facilities. With no moving parts and long service life, this product is the reliable heat exchanger in its class