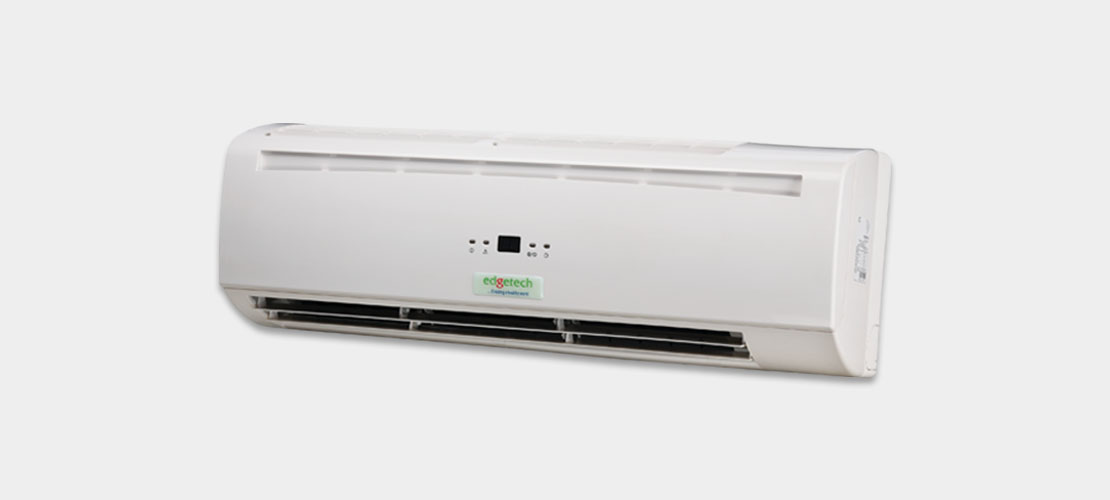 Catalogue
View our financial prospectus catalogue.
Brochures
View our financial prospectus brochure.
Technical Specification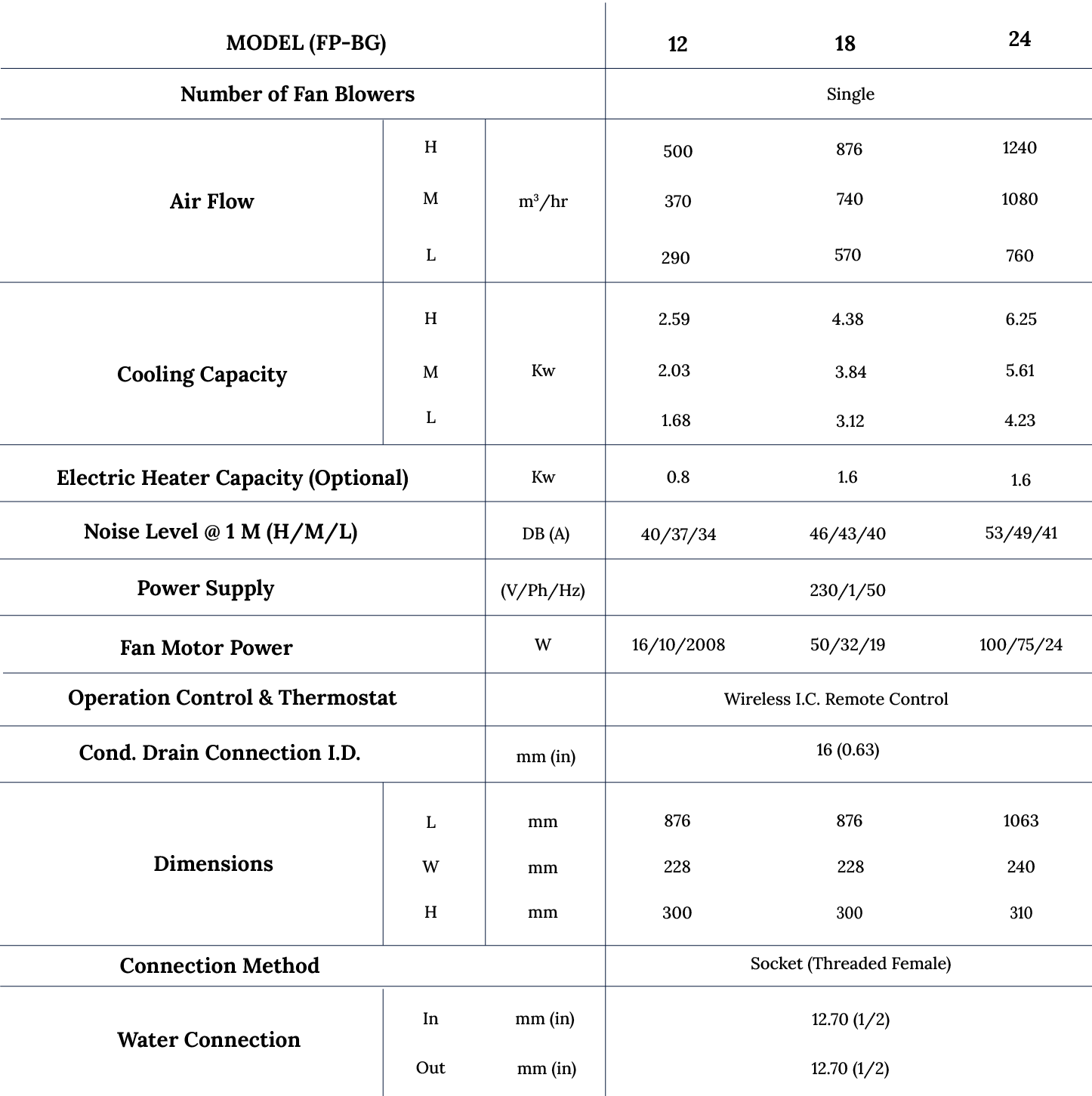 Cooling *: 27°C db/19°C wb entering air temperature,7°C entering water and 12°C eaving water temperature.
Heating***: 20°C db entering air temperature, 50°C entering water with water flow rate the same as for the cooling test.
The High Wall Mounted Fan Coil Units have dynamic performance, 220-240V/lPh/50Hz power supply. Cross flow fan creates quiet and comfortable environment. Wireless remote control with LED display.
A The cosmetically attractive cabinet is constructed of durable flame-resistant acrylonitrile-butadiene-gtyrene grill with louvers.
Electrical wires are connected to an external box including the electronic board.
Coil has a large heat transfer surface utilizing the lategt technology in fin profile. This is combined with security in tube thickness of traditional design.
The fan deck assembly is mounted on the anti-vibratory support along with radial fan connected to a 3 speed electric motor having class B insulation with an integrated over load thermal contact for motor protection.
Washable synthetic filtering media provided is very easy to remove for cleaning.
Built-in 2-way or 4-way motorized valve. Easy maintenance can be carried out as the front panel can be removed for easy access.
Wireless remote control with LED display is standard.