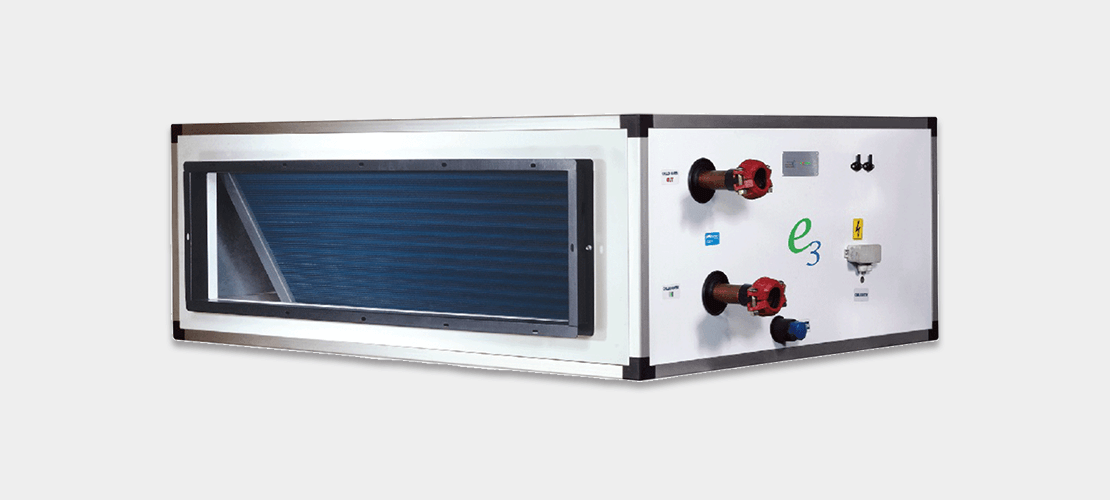 Compact Low Height Noise Ceiling Suspended AHU
Edgetech units are built to best value engineering standards with latest design & manufacturing technology. Edgetech offers the ideal solution to meet thermal and noise criteria within a limited budget.
Catalogue
View our financial prospectus catalogue.
Brochures
View our financial prospectus brochure.
Features And Benefits
Compact, low height units with low noise levels
Fitted with direct driven high energy efficient EC fans
Speedy water drainage system because of bi-directional pan design.
Highly efficient electronically commutated (EC) motor fitted with variable speed, potentiometer operating between 0-10 V DC control signals.
Easily removable filters without use of tools for cleaning.
Easily removable access panels.