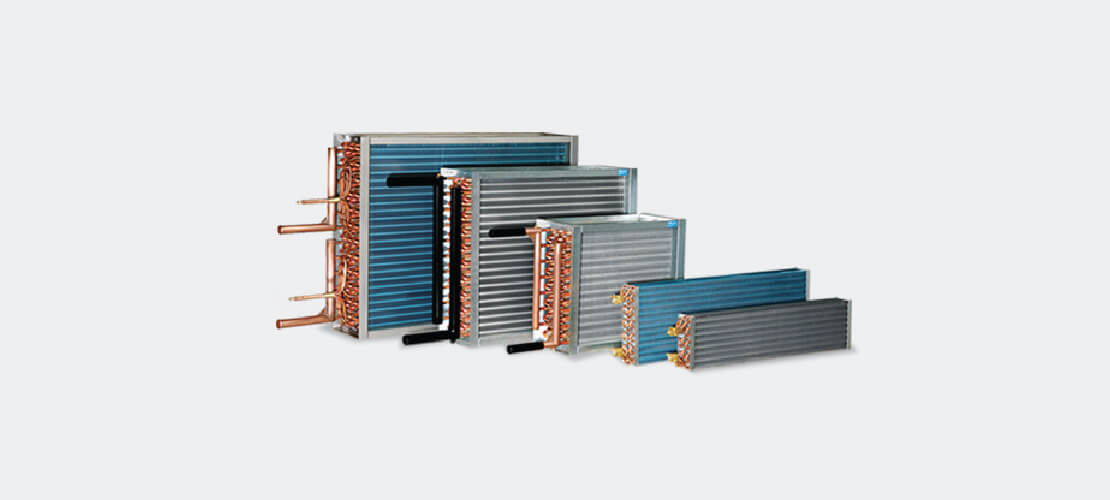 Heat Exchanger Coils
Over the years, Edgetech's Heat Exchangers/Coils have evolved as a world class product, owing to the quality that is the best in the business. Cutting edge technology, Excellence in engineering and flexible production formats for complete customer satisfaction is what makes Edgetech's coils the perfect choice for Air Handling Systems.
Catalogue
View our financial prospectus catalogue.
Brochures
View our financial prospectus brochure.
Features And Benefits
Certified as per AHRI 410
A wide range of Heat Exchangers/Coils are available for diverse end-users:

Chilled water
Hot water
Steam
Refrigerant; and
Brine applications

Coils are selected using world class computerized selection program to obtain psychometric efficiency with low air and water pressure drop
Edgetech offers plain or inner grooved copper tubes in 1/2" , 5/8" and 3/8" diameter – with wall thickness, fin spacing, row depth and circuiting combinations as per application requirements.
High quality aluminum coils in plain and hydrophilic-coated options with fin spacing from 8-14 FPI