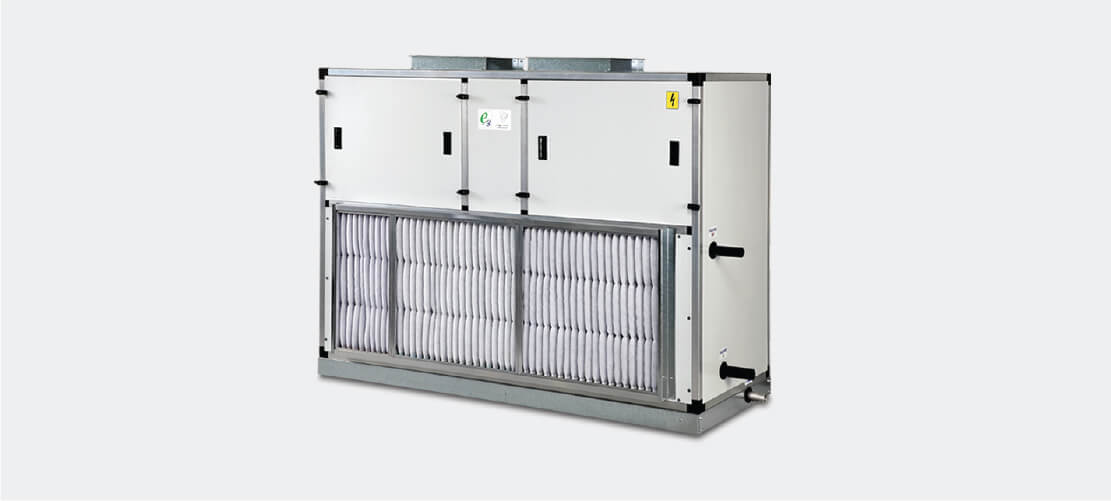 Vertical Type Double Skin Ahu
Catalogue
View our financial prospectus catalogue.
Brochures
View our financial prospectus brochure.
Features And Benefits
AHRI certified Air Handling Unit
This segment shall provide for a 90° change in airflow direction from horizontal to vertical, after passing air through the coil space.
Coils are configured for horizontal air flow to minimize segment length.
Drains pans are extended to assure complete condensate drainage and coil access.
Coil segment panels shall be easily removable to allow for removal and replacement of coils, without affecting the structural integrity of the unit.